Minisymposium on Poroelasticity 2017
Dear Participants of the 6th Minisymposium,
thank you very much for your visit to Lausanne. We appreciated the scientific exchange and discussions and your active contribution to this great event.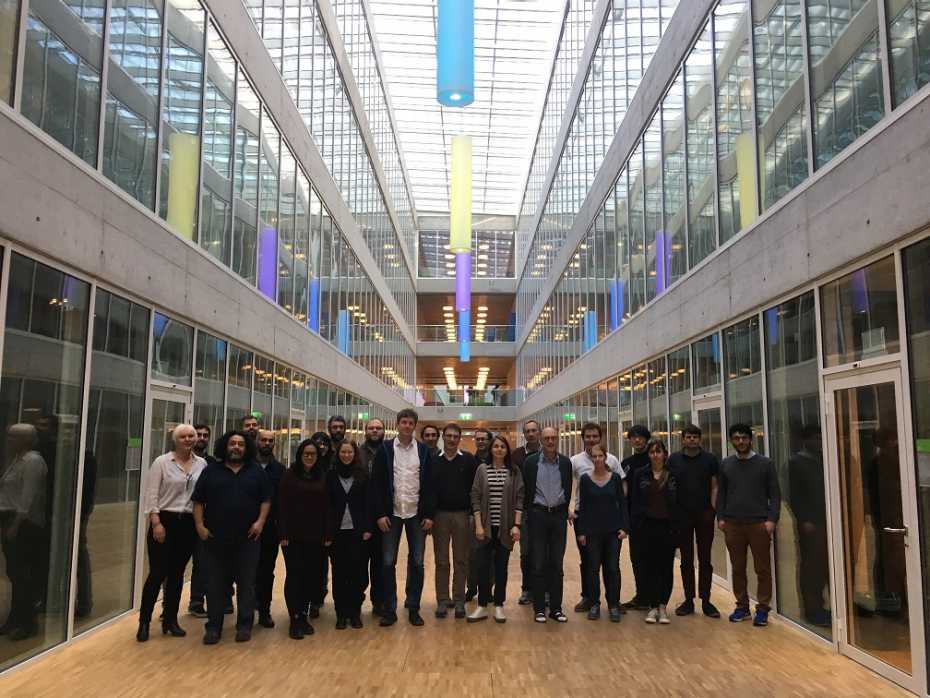 When?
We organize the sixth Poroelasticity Minisymposium on Tuesday, 14. February 2017.

What?
It will be an informal one-day event (9:00 - 17:00) with presentations, posters, and plenty of time to elaborate and discuss new ideas and research directions. Theory, laboratory experiments and numerical investigations in the area of poroelasticity and rockphysics will be covered.
Besides the regular presentations, posters can be advertized in short 3-slides-3-minutes presentations to stimulate the discussions during the poster session.
Program of the Minisymposium 2017
Where?
The venue will be at the University of Lausanne, Switzerland.
The exact address is:
University of Lausanne
Quartier UNIL-Mouline
Building Géopolis
1015 Lausanne
Switzerland
This is how the building looks like (JPEG, 157 KB)
Talks will be in room 2144
Beatriz' office is 3159
To arrive at our building from the main station of Lausanne, take the metro M2 direction Croisettes and get out at the first stop (Flon).
At Flon, take the metro M1 and get out at the stop UNIL-Mouline. Be careful because there are two other stops called UNIL-something.
What else?
On Monday (the day before):
You may be our guest from 14:00. Join us in Beatriz' office, room no. 3159.
Please let us know if you arrive already on Monday.

Dinner (around 20:00):
Brasserie du Château
Place du Tunnel 1
1005 Lausanne
Google Maps
Contact
Please contact us to express your interest in participating in the Poroelasticity Minisymposium or in any of the Monday-activities or for any other questions.
If you wish to present a talk or poster, please also contact us.